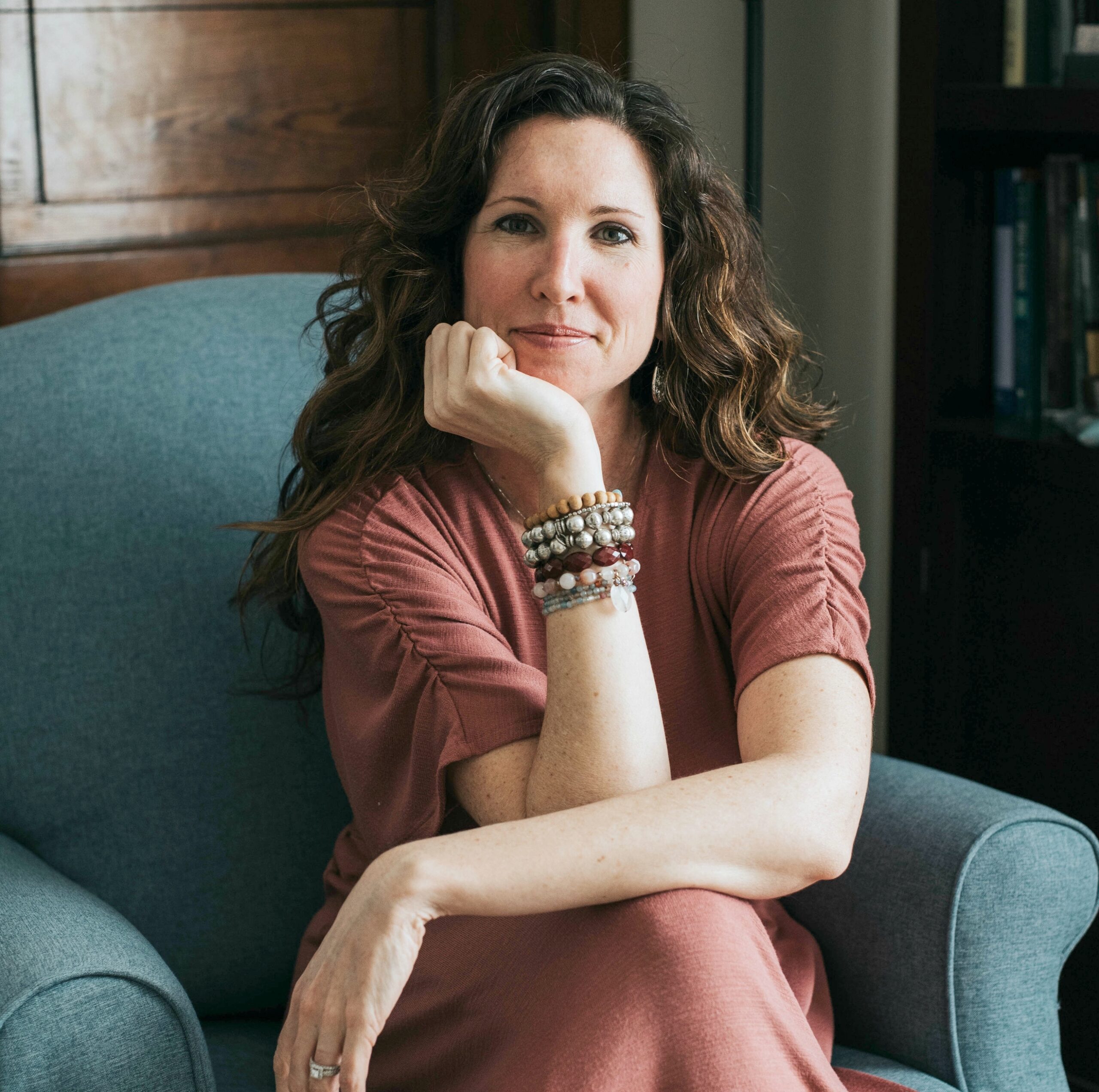 Licensed Clinical Mental Health Counselor
I'm a Gen Xer, a lover of words and word games, and a huge fan of music from classic hip-hop to dub, reggae, and electronic to The Grateful Dead. I'm also a book nerd and a psychology geek, and I've been a practicing yogi and meditator for twenty years.
I landed in Asheville close to fifteen years ago and I opened Whole Self Therapy in 2012.
I describe my style as relational, authentic, warm, and engaging. I want to really understand your experience and what is going on in your world. I will be present in the room with you: asking questions, digging deep for clarity and insight, offering alternative approaches, teaching you skills, and celebrating your successes.
As a Licensed Clinical Mental Health Counselor in private practice in Asheville, NC, it is my passion to work with individuals who are dealing with life situations that have caused them distress. I have fifteen years of experience in the field of psychology and mental health and I consider the work I do an honor and a privilege.
My education is rooted in somatic and transpersonal psychologies, theories that incorporate the body and soul/spirit into the healing process. With a deep appreciation for many religious and philosophical systems and a particular interest in Eastern and Native traditions, I incorporate the offerings and wisdom of these ideologies in the healing process as applicable. By working together to find the right combination of talk therapy, mindfulness and other meditative exercises, active imagination, dream-work,  or guided imagery, we can get to the core of the challenges in your life, and discover new ways of doing and being.
My unique interests and eclectic approach to this work allow me to practice this sacred work from the perspective that all beings are Whole.  It is my belief that every individual inherently has the inner-wisdom and healing capacities to overcome the obstacles that they encounter and to move beyond, or transcend, these limitations. Through processing feelings, emotions, impressions, experiences, and thoughts, I will help you to identify patterns where you may be 'stuck' or help you to let go of beliefs about yourself or others that may not be serving you.
My work as a psychotherapist is one of the great joys of my life. I am deeply moved and honored every day that I get to spend time with the wonderful souls that show up in my office. Together, we can explore your concerns, make space for the big emotions, and find ways forward that are right for you.
I am a firm believer in the healing power of the therapeutic relationship, and I know the importance of finding a good match when you are looking to embark on the journey of psychotherapy and inner-work. Schedule an introductory 10-15 minute phone consultation with me to discuss your interest in counseling and find out if we might be good fit.
Asheville Counseling Credentials:
Master's Degree in Counseling Psychology, Specialization in Holistic Studies, John F. Kennedy University – Campbell, CA
Bachelor's Degree in Psychology, Florida Atlantic University – Boca Raton, FL
Certifications & Professional Training:
Licensed Clinical Mental Health Counselor Certification
Yoga Teacher Certification
Buddhist Psychology Certification
Traumatic Stress Studies Certification
Eye-Movement Desensitization and Reprocessing (EMDR)
Rachael's written work and voice can be found here: