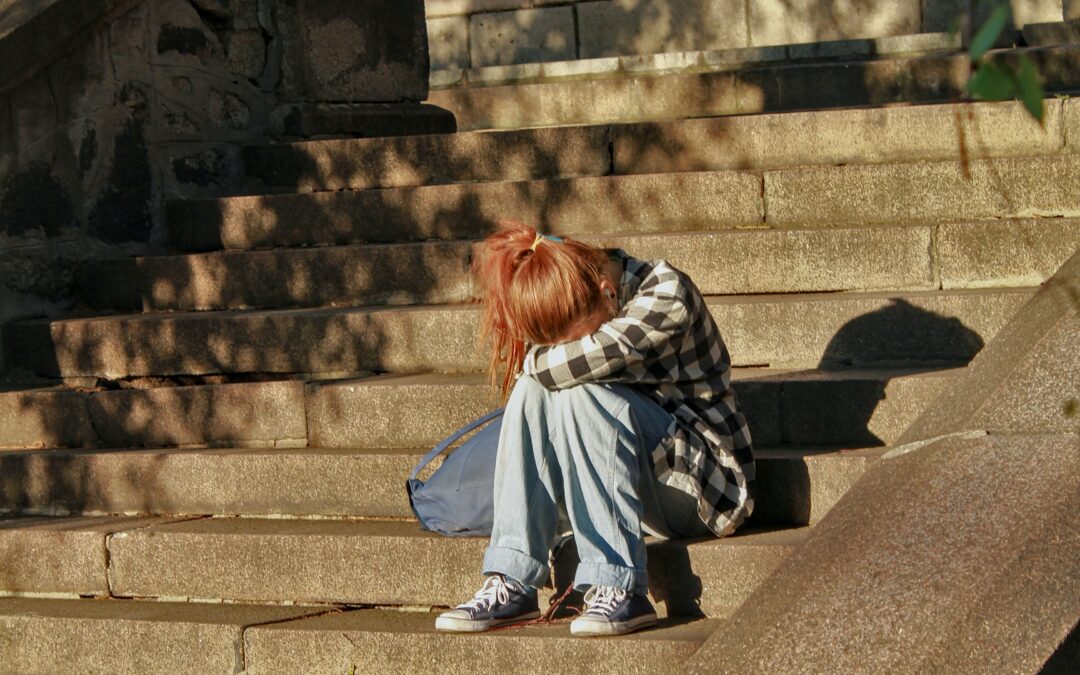 Finding friendship as an adult can be challenging.
And loneliness is a huge problem.
We live in a deeply individualistic society that preaches independence above all else. "Pull yourself up by your bootstraps" is one of many commonly used euphemisms to encourage the type of self-reliance our culture seems to value.
But the problem with this ideal is that we have evolved to be interdependent; we are designed to relate to and connect with other humans. Because of this, finding the right friendship as an adult can be crucial for your mental and emotional health as well as your overall well being. 
I'm not talking about being an introvert vs. an extrovert, or loving your solitude here. Believe me, I get that. I am talking about having people in your life that you feel supported by, connected to, and, that offer you a sense of belonging.
One of the problems that I have seen lately is the profound surge in loneliness since last spring when the pandemic first hit. Some folx already had systems in place: family, neighbors, and friends to check in on, and commiserate with. For others, the pandemic gutted their support system or underscored the gaping vacancy in their social lives.
Many people relocated during the pandemic, fleeing the close quarters of city life for the spaciousness of the mountains of Western North Carolina. Lots of people moved to Asheville with zero contacts, leaving them longing for local relationships.
Friendship Resources:
Some people struggle to make new friendships as an adult, some people struggle with the friends they have. For those in the former camp trying to make friendships as an adult, I have a few resources for you:
Books:
Friendships Don't Just Happen by Shasta Nelson. Shasta Nelson is a writer, coach and public speaker who specializes in female friendships. This book is practical and informative and may shed light on some issues you haven't considered in the friendship domain. Her writing is accessible and inspiring and I'd recommend this book to anyone who is struggling to cultivate new friendships. She has another book called Friendtimacy, which is a practical guide on how to take superficial female friendships to a deeper level.
A few other writers who have explored the issue of friendship include Adam "Smiley" Poswolsky, author of Friendship in the Age of Loneliness and Kat Vellos, author of We Should Get Together.
Article:
The New York Times issued this piece in 2018 called How to Maintain Friendships, which is a classic.
Apps & Websites:
If podcasts are more your thing, Friend Forward is a podcast with Danielle Bayard Jackson, who speaks to Millennial women about the intricacies of female friendship.
Online dating is no longer just about romance. Now there is Bumble BFF to find new friends, and Peanut, a free app specifically for moms (mostly new moms, moms of preschoolers, and expectant moms) to connect.
Meet-up is an old standby, which is a great way to connect with people who share similar interests. There are a number of different interest groups including hiking, running, biking, book clubs, age-related groups and much more.
If you have time and energy to spare and are interested in volunteering locally, we have a great site called Hands on Asheville where you can search multitudes of volunteer opportunities in and around Asheville. Volunteering can be a great way to meet others who are interested in serving the community.
Taking a class or signing up to learn a new skill is yet another way to put yourself in a position to be exposed to new people on a regular basis. Remember how easy it was to make friends when we were in school? We sat next to the same people day in and day out. And sooner or later, we found our people. The same concept applies here; you've got to find ways to get yourself into the community, consistently to see the same people again and again. That type of familiarity can be a great breeding ground for new friendships. AB-Tech offers continuing education courses seasonally that help enrich your skillset and your social life.
Need Something More Specific?
If finding new friendships as an adult is not your issue, and instead you are struggling in the relationships you have, that can be a great reason to get the support and perspective of a Licensed Clinical Mental Health Counselor. Because the possibilities are endless as to why you're having a hard time, I've found that talking it through with a neutral person can be the best way to better understand the situation and get support.
Drop me an email if you'd like to explore the issue of finding friendship as an adult together.